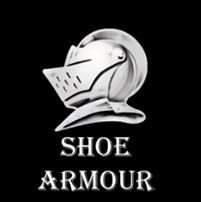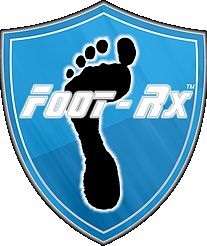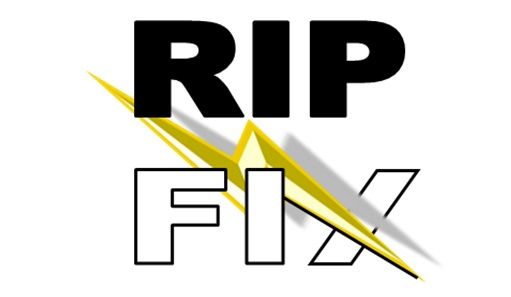 For years, people have suffered from holes in their shoes caused by their toes.  Shoes are often ruined after a few short months.
Shoe Armour was developed to eliminate the premature death of shoes due to holes. Shoes often wear from the inside out and holes can form from parts of the foot rubbing repeatedly on the inside of the shoe. Shoe Armour's patented technology helps prevent these types of holes and helps shoes last longer. They are made from ballistic fabric which was originally developed for military body armor. Ballistic fabric has superior abrasion and tear resistance making it an ideal material for preventing holes. Shoe Armour works best when used on new shoes but can be used at any time in a shoes life to prevent holes or protect them from getting worse.

Athletes, like you, take great pride in wearing footwear that serves them well and also expresses your individual personality.  For a significant number of people, your expensive investment can be ruined in a matter of a couple months, way before the shoe has reached end-of-life.  The problem is toe holes.   
Shoe Armour solves this problem.  It was developed to prevent toe holes while not interfering with the feel or look of your shoe.  For people who have this problem, Shoe Armour is the perfect solution.  There is no other product on the market that prevents toe holes in athletic shoes.
August 9, 2021 - Shoe Armour, LLC is pleased to announce our recent acquisition of Foot-Rx.  For the last 6 years, Shoe Armour's corporate mission has been to become a leading supplier of shoe accessories to protect footwear and prevent foot pain.  Our acquisition of Foot-RX brings us one step closer to accomplishing this goal.
Foot-Rx is the only shoe-insert of its kind and is designed to let you tighten your shoelaces for a better fit, while also relieving pain and inflammation that can occur on the top of the feet. Foot-Rx products prevent lace bite for runners, walkers and athletes.  
If you suffer from pain on the top of your foot, try Foot-Rx from Shoe Armour.