Blister Prevention Patches for the Heel Area - Designed for Ballet Flats (4 patches included)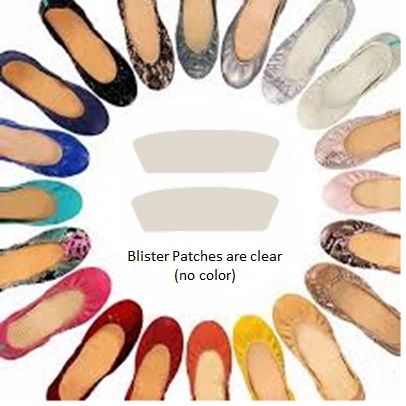 Blister Prevention Patches for the Heel Area - Designed for Ballet Flats (4 patches included)
Made to fit perfectly in Ballet Flats to prevent heel blisters.

Four (4) heel patches are included (one for each shoe).

Patches are 4 inches X 1.25 inches.


Adheres to the inside of your footwear, not your skin.

Blister patches are clear (no color).

Made in the USA by the makers of The Original Shoe Armour.

Made from materials specifically designed with an extremely low coefficient of friction and resistance to moisture and wear.

Fit in popular name brand Ballet Flats like Tieks, Tory Burch, Cole Haan, Rothy's, and many other popular brands.